To Our Loyal Customers,
It is hard to believe that we are almost seven months into this difficult time. We are so appreciative that you have continued to support us in so many ways.
In addition to having two outdoor patios to dine on (with heat lamps coming soon), we have been allowed to increase our indoor dining to 75% and seating at the bar is now welcome as well  🙂  Obviously, we will continue to maintain the required social distancing between both indoor and outdoor tables & parties at the bar.
Family Style Meals for Four starting at $19.99 are also available for curbside pick up. Check them out under Daily Specials…clearly THE best deal in town!
HAPPY HOUR IS BACK!!  Mon thru Fri, 4-6pm…see all the details under News & Events.
Lastly, the Governor has also increased the number of indoor private gatherings to 100. We have two beautiful private party rooms that would be perfect for your next special event. Feel free to call us for more information 860 863 5636.
We are open Mon, Wed & Thurs from 4pm-8:30pm, Fri & Sat 11:30-9:00pm and Sun from 11:30am-8pm. We are closed every Tuesday.
Some details….
With the health and safety of both our customers & staff paramount, we are continuing to maintain our high standards and vigilance regarding sanitation that we practiced prior to the pandemic. Our safety protocols will adhere to or exceed the recommendations of the CDC & Connecticut Health Department. If you would like to see how we plan keeping our guests & team members safe CLICK HERE.
As per directions from the CDC, local & state authorities we will take a measured and responsible approach. The tables and parties sitting at the bar will be spaced apart to adhere to social distancing guidelines. We are recommending reservations and are discouraging walk-ins to avoid the unnecessary congregating of guests as there is no allowed waiting area. We ask that you please be on time for your reservation and be considerate of other reservations after you. Additionally, as per state guidelines, in order to be served alcohol, food must be ordered and consumed on the premises.
There will be plenty of hand sanitizer and masks available for both guests & staff.
All of our staff….
are required to wear masks for your protection and we request that you please afford us the same courtesy as you enter & leave the building or if you have to leave your table for any reason. We have instructed our staff to stay home if they are not feeling well and would ask you to please do the same.
We realize this is a very different & difficult time for so many, and our hearts are with those who have been directly impacted by this pandemic emergency. We also want to thank all our very dedicated emergency and health care workers working tirelessly to end this situation.
We appreciate your continued patronage and trust in us to bring you a safe & enjoyable dining experience. As always, we look forward to seeing your faces and continuing to serve you, just as we have for the past 4 years  😊
Barry, Cheryl & Bobbi
TAVERN 42
The place to meet friends and chat over lunch or dinner, enjoy deluxe burgers,
a large selection of craft beers and a creative twist of American comfort food.
Make A Reservation »
Over two dozen ever changing Craft Beers for your enjoyment
Happy Hour 4 Days /Wk!
TAVERN 42
Located in the heart of the downtown Plantsville, CT center.
Comfort food, the best BBQ around.
BURGERS, BREW and QUE
Enjoy our outside dining patio, or come in for a rustic experience for lunch and dinner .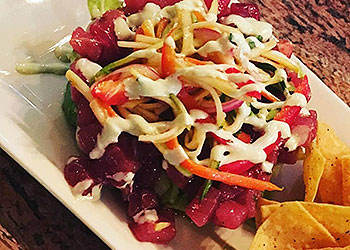 Burgers, Brew and Q
Our Specials
Our Specials change every day. We are open at 11:30am six days a week and Happy Hour is M, W, Th & F – 3:00pm until 6:00pm (closed Tues). Click Here for the list of AMAZING FOOD ITEMS!
View Specials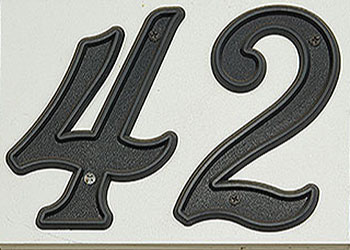 More About Us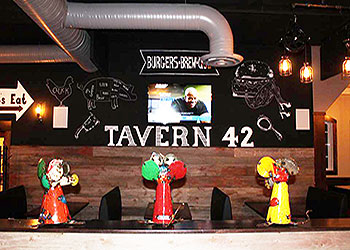 Good Food, Great Brew

Dining Room
Enter our rustic dining area that overlooks the Quinnipiac River and creates a happy, relaxing atmosphere.  We have plenty of private dining space for parties of all sizes.
Make A Reservation »
Happy Hour ... 4 Days a Week ... 3pm - 6pm
Dozens of Craft Beers and Wine Varieties